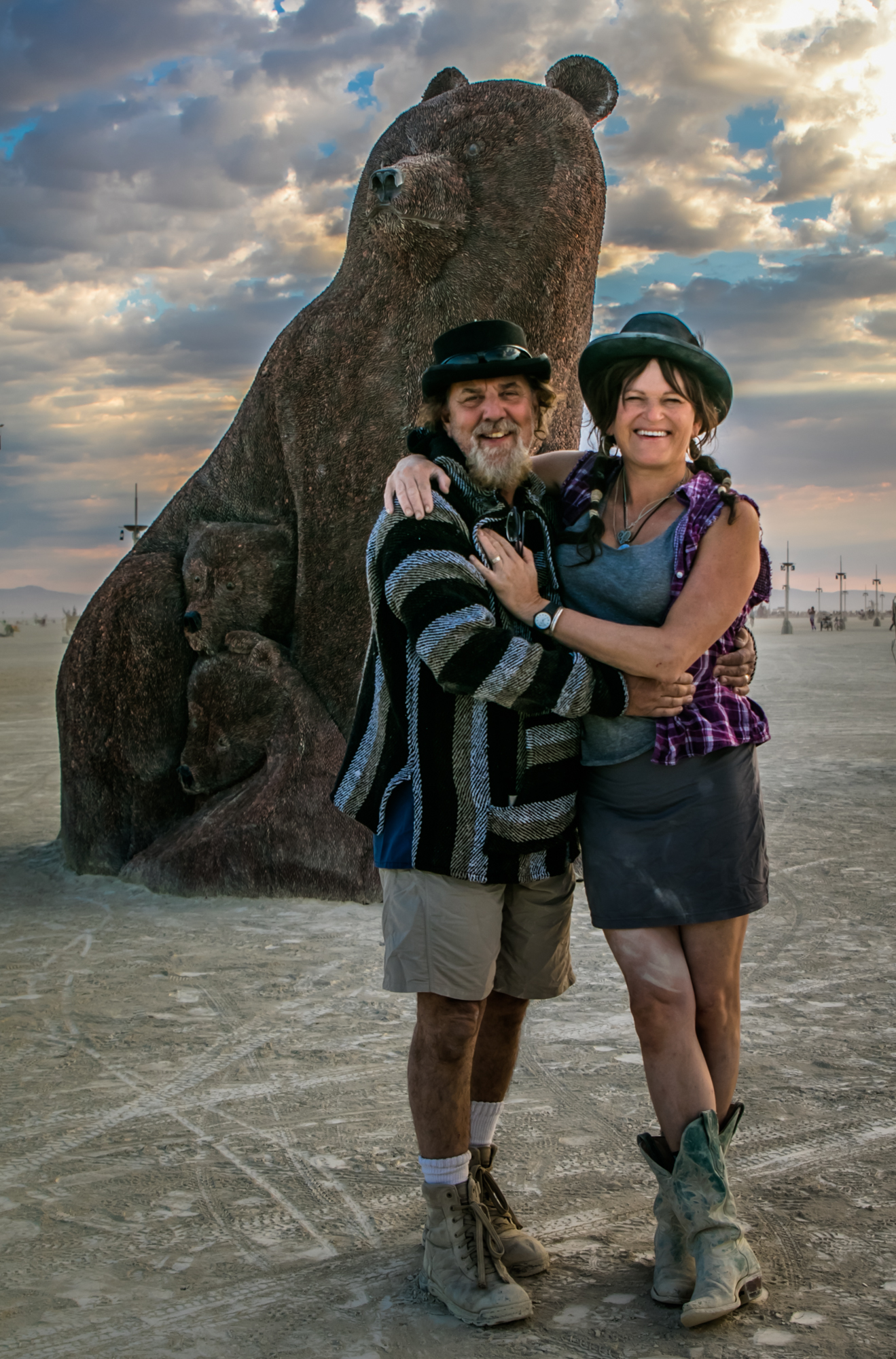 About Mr and Mrs Ferguson
Our collaboration began when we met each other at Burning Man in 2008. We wanted to create art that expressed the love we found with one another with hope that others too will find the look they seek.
We were married under our art installation, Heart of the City in 2011. Every year since, we have lifted ourselves to challenges that test and strengthen our relationship.
Reach us at:
Project updates can be seen on Facebook at: